Experience bespoke eye care with one of the UK's leading ophthalmic surgeons. Dr Tahmina Pearsall is a leading Cataract and Glaucoma specialist with 35 years of surgical experience and has completed over 40,000 procedures.
Ms Pearsall consults privately across the South East including East and West Sussex, Brighton and London.
Initial Consultation £180, Cataract

surgery

£2500 per eye.


No hidden costs.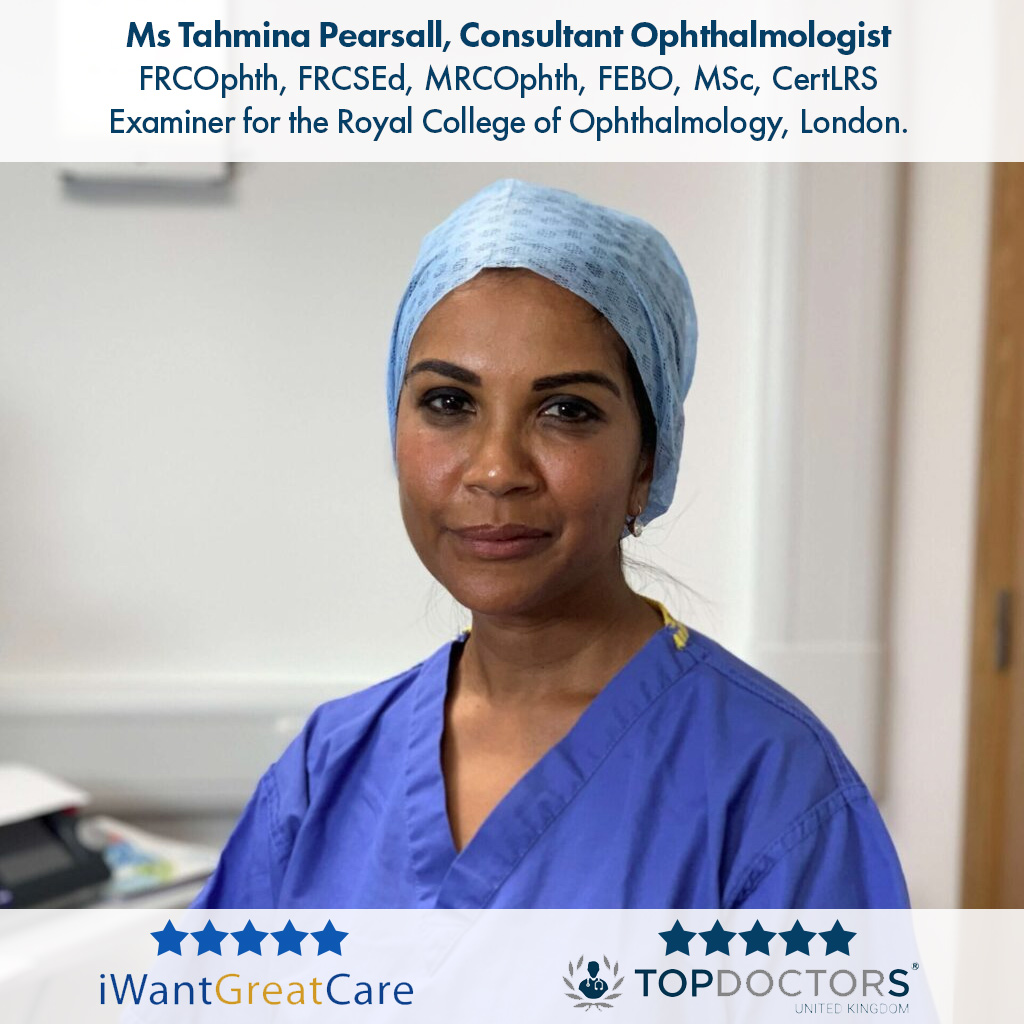 Fill out the simple form to find out about affordable private eye care and how it can improve your life.
If you have any questions, or you'd like to book your consultation we're happy to help.
5 Star Private Cataract Treatment