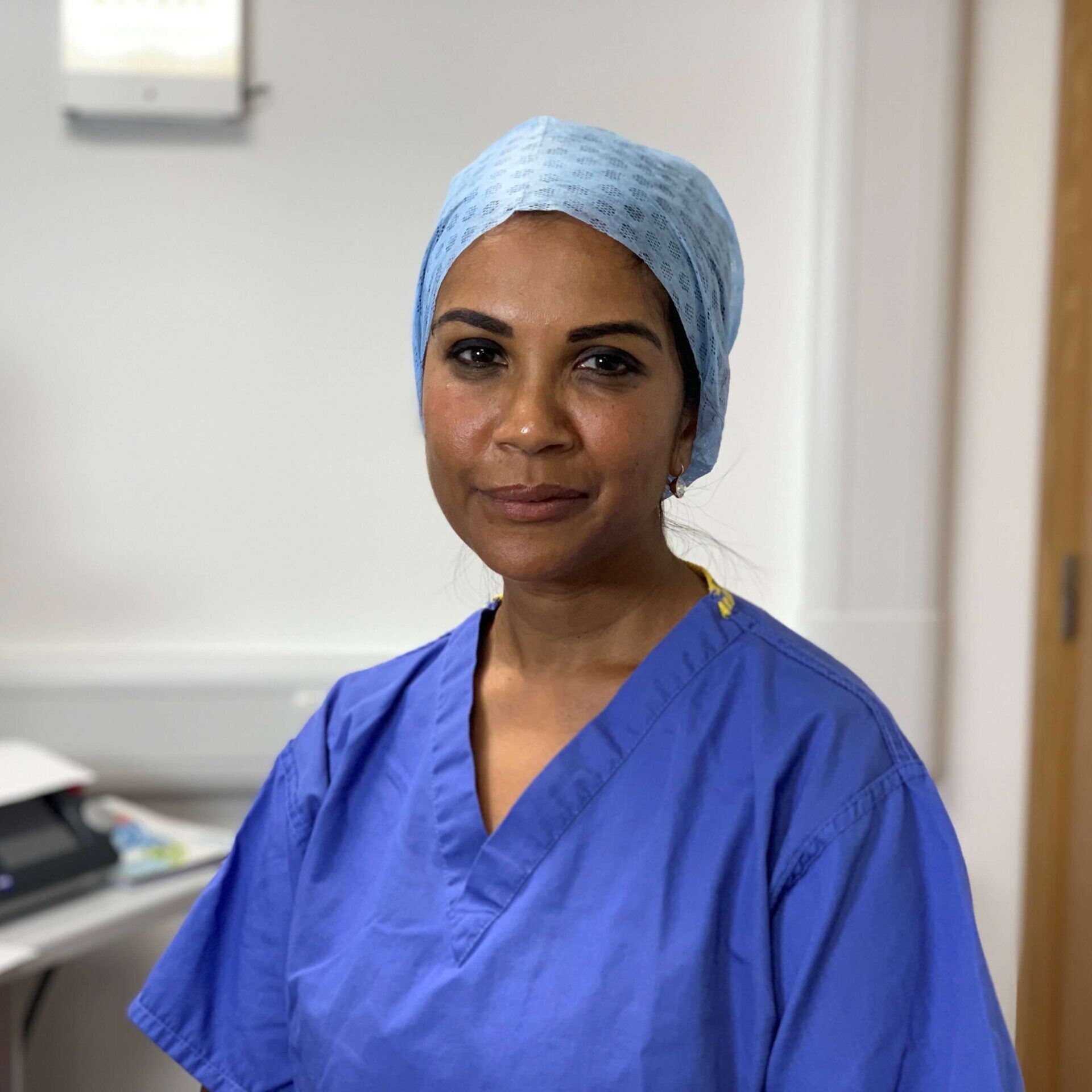 Ms Tahmina Pearsall, Consultant Ophthalmologist
FRCOphth, FRCSEd, MRCOphth, FEBO, MSc, CertLRS
Examiner for the Royal College of Ophthalmology, London.

5 Star Private Cataract Treatment
Experience bespoke eye care with one of the UK's leading ophthalmic surgeons. Ms Tahmina Pearsall has 35 years of surgical experience and has completed over 40,000 procedures.

Our cataract surgery consultations include a range of diagnostic eye tests to assess your suitability.
Ms Pearsall performs consultations and operations at several locations across the South-east UK.
We have the experience and facilities to offer a personalised treatment plan tailored to your lifestyle and needs.
Advanced treatment options – rid yourself of glasses while improving your vision.
Improving your eyesight can change your life forever.
Outstanding outcomes – over 99% of patients would recommend us
Very good team, and I had nothing to worry about and very reasonable price. I was put at ease throughout the surgery and this lasted about 35 minutes as I had both eyes done at the same time. I would thoroughly recommend Ms Pearsall, I'm so glad I had it done.
Verified Patient – TopDoctors.co.uk Reviews
I would have no hesitation in recommending Ms Tahmina Pearsall for cataract operations. I had both eyes done at the same time. The team were very professional, and the aftercare was exceptional. I had forgotten how bright the world is and how vivid colours are which I again enjoy
Verified Patient – TopDoctors.co.uk Reviews
Having had cataract surgery and ongoing glaucoma I am very pleased to be Ms Pearsall's patient as I have every confidence in her very high level of professional skill and excellent professional relational ability. I have no hesitation in recommending her.
Verified Patient – TopDoctors.co.uk Reviews
This is the first time I have been able to speak to a doctor and feel at ease. She operated on my eye and I was awake the whole time she made me smile and was very comforting.. I told her she was a good girl we talked about the gym anything to keep my mind off of her work she was gentle and so caring I am very happy to go see her again. Thank you so much Doctor Pearcell and to all the lovely nurses .
Verified Patient – IWantGreatCare.org Reviews
Ms Pearsall – gave me great confidence regarding my cataract operation and the general health of my eyes. The procedure and follow up were very straight forward, reassurance was given at every stage and I'm very pleased with the outcome. Furthermore she has accepted my 98 year old mother as a patient, she was so kind and gentle with her care we were both delighted. From our joint experiences I don't have any reservation about recommending Tahmina. Also her secretary is excellent, supporting Tahmina and patients alike!
Verified Patient – IWantGreatCare.org Reviews


Affordable private eye care
Tahmina has made private cataract surgery prices as simple and transparent as possible, with a fixed price per eye for the treatment carried out. She does not add on extra costs along the way, so you can be confident from the start about how much your cataract treatment will cost.
She is passionately committed to improving the quality of vision, and your quality of life.
We have a team of friendly experts ready to provide support, offer advice and answer any questions you may have.
Don't hesitate to contact us, just fill in a few details below or you can call us on 020 3137 3237 we'll get back to you without delay.
Freedom from glasses and contacts!










Dr Tahmina Pearsall Ltd
49 Station Road
Polegate
East Sussex
BN26 6EA