There are some common symptoms following surgery, such as blurred vision, a scratchy feeling in the eye, watering, a dull ache over the eyes and sensitivity to bright light – these are all normal and shouldn't last more than a couple of days. If you experience any aches or pain after surgery we suggest you take painkillers, such as paracetamol, using the recommended dosage. You should avoid aspirin, unless this has been prescribed for you. You can wear sunglasses the day after surgery for light sensitivity, make sure these are cleaned well before wearing.

The most important thing following surgery is to protect the eye from infection and so it is important not to rub or touch the eye.
The eye shield should stay on for the day and night following surgery and it is designed for you to be able to sleep with it on. This can be removed in the morning, the day after surgery, but should be put back on before you go to sleep for the next seven nights, using micropore tape. Remember to wash your hands every time you remove and replace your shield.
If your eye is sticky and your vision is blurred the day after surgery, or later on, then you can bathe your eye. You will have been given a pack of sterile swabs to use for bathing the eye. You should boil some water (this provides sterilisation), allow this to cool and then bathe the eye with the swab and water.
Make sure you wash your hands thoroughly with soap and water before and after bathing your eye.
Soak the swab in the cooled water, squeeze to remove excess solution and wipe the eyelids gently from the bridge of the nose outwards once – repeat until the eyelids appear clean
Only use each wipe once and then discard.
Then put the drops in as instructed
You will begin using your prescribed eye drops to reduce inflammation on the day after your surgery. We will explain how and when to use them.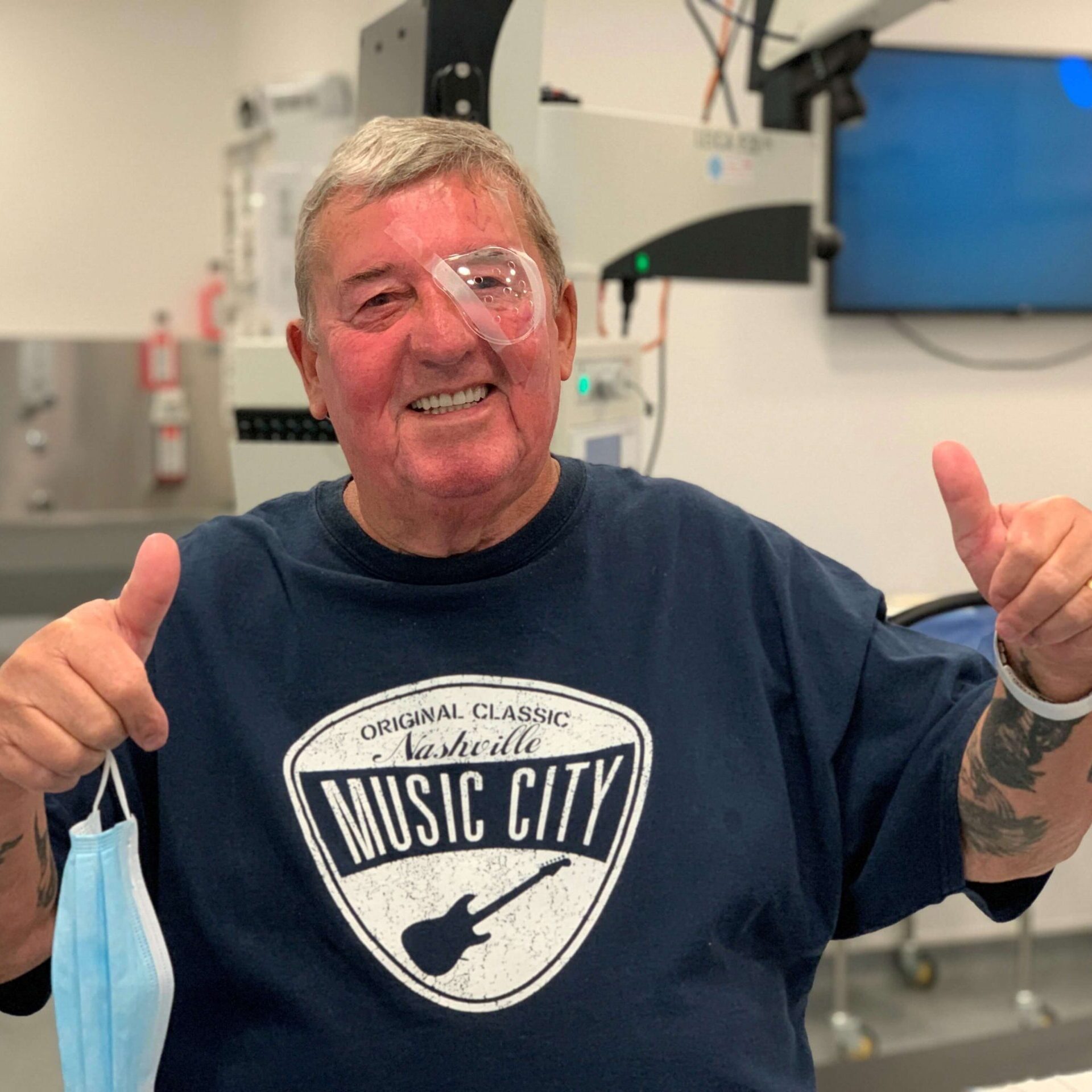 We will arrange a post-op appointment 2 to 3 weeks after your surgery, before you leave on your surgery day.